Thailand's top Toyota Vigo dealer and Vigo 4WD exporter
Jim Autos Thailand is Thailand's largest auto exporter and multi-brand dealer: we are Thailand's largest Toyota Hilux Vigo dealer and largest Toyota Hilux Vigo exporter and sell and export all types of vehicles from cars to sedans to pickups to SUVs to 4x2s and 4x4s. Toyota Hilux Vigo is our largest pickup export and sales followed by Mitsubishi L200 Triton, Nissan Navara, Chevy Colorado, Ford Ranger, Isuzu DMax, Mazda BT50 among others. Our top SUV export is Toyota Fortuner followed by Isuzu MU-7. We ship to over 100 countries in the world. Email us now at [email protected] for your Vigo of choice. If you are looking for Toyota Landcruiser, Toyota Prado, Toyota Hilux Surf, Mitsubishi Pajero and other pickups and SUVs from our Dubai office in Right Hand Drive or Left Hand Drive please email our Dubai office at [email protected] now. Take at look at their vehicle offerings at http://www.soni-dubai.com/vehicles.html.
Pickups are among world's popular 4x4 vehicles and Jim Autos Thailand as Thailand's largest and oldest auto exporter is Thailand's top 4x4 dealer, Thailand's largest and oldest 4x4 pickup dealer and pickup exporter. Dan Dubai is Dubai's top auto exporter and top 4x4 dealer and top 4x4 exporter.
Toyota Hilux Vigo remains our best selling and top selling 4x4 pickup. If you are looking for Thailand Toyota Hilux Vigo 4x2 or 4x4 or single cab Toyota Hilux Vigo, extra cab Toyota Hilux Vigo and double Cab Toyota Hilux Vigo, Jim Autos Thailand is the place.
Deal only with Trustworthy companies
Jim Autos Thailand is a fully owned division of the Jack Group of Companies. We are Thailand's oldest and largest auto exporter and we are only one of the two auto exporting companies with any automotive experience. All the other auto exporting companies are run by investors - good ones and bad ones - who cannot tell a good car from a bad one and are in it only for money. We have been in the business for the past 97 years with a 80% repeat and referral business thanks to our expertise, honesty, high quality, low price and quick delivery among others. Please check what some of customers have to say about us in our Testimonials page and top twenty reasons our customers have cited for doing business with us.
If you are looking for a diesel pickup or sports utility vehicle then Jim Autos Thailand is the exporter of choice of thousands of dealers in Asia, Africa, Europe, Pacific and the Americas. We provide top quality 4WD and 2WD pickups and 4x4 and 4x2 pickups and SUVs direct from the manufacturer Toyota, Mitsubishi, Nissan.
We were the first to export Toyota Hilux Tiger out of Thailand as we were Thailand's first auto exporter. We were also Thailand first auto exporter to export Toyota Hilux Vigo out of Thailand. Our Toyota Vigo prices can not be beaten! No one can beat our Toyota Hilux Tiger pricing, or our Mitsubishi L200 Triton, or Mitsubishi L200 Strada, Nissan Navara pricing. Our prices for all pickups and SUVs are the cheapest. We have Toyota Vigo 4WD double-cabs in stock as well as all other top selling pickups and SUVs and available for immediate shipping anywhere in the world.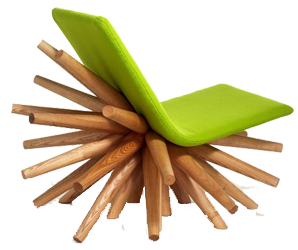 It is our great pleasure to welcome you to our website. According to Statcounter, you are the -th visitor to our site since the beginning of this year.
Dan 4x4, Jim Group of Companies, Jim 4x4, Jim Thailand, Jim Autos United Kingdom, Jim Australia, Jim Dubai or its sister companies shall not be liable for any loss or damage caused by the usage of any information obtained from this web site. Companies referred to in this web site shall not be construed as agents nor as companies recommended by Dan 4x4 Thailand, Jim Group or any of its subsidiaries.