Toyota top car new car exporter and used car exporter to Tanzania
After banning of imported stolen vehicles, Dan has emerged as Thailand's top car exporter and top 4x4 exporter to Tanzania and other East African countries as Kenya, Tanzania, Uganda and Malawi just as we are Thailand's top car exporter and top 4x4 exporter to Southern African countries. We are sending both used second-hand Toyota Hilux Tiger and nearly new and new Toyota Hilux Vigo to Tanzania, Kenya and the rest of East Africa. Please see their Images (Pics) at http://www.thailand-dealer.com/pics.html.
Please note that Dan is Thailand's largest exporter to Africa. People may find it daunting to export to Tanzania but not with Soni. We can get vehicle ready quickly and put it onboard a ship heading to Dar es Salaam today. Every Monday, Tuesday and Wednesday we are busy loading up our customers vehicles onboard the ships heading their way. Email us now at jim12cars@gmail.com and discover the Dan difference. Dan is family-owned and family-operated since 1911 and is known for its superior integrity, great customer service, great prices, great selection, great quality and great speed of delivery.
Importing New and Used cars into Tanzania
These regulations may be subject to change without prior notice from time to time
In some countries imported car will be confiscated at port if it does not meet import regulations
So please confirm with your Customs, etc. for the latest info.
There is no age limit in importation of used vehicles into Tanzania. However all vehicles must undergo roadworthiness' inspection before shipping. A certificate to that effect must be issued. In absence of a Roadworthy Certificate (RWC) an importer into Tanzania or Kenya will be required to pay 30% penalty of the CIF value.
In case of Japan, Japan Automobile Appraisal Institute (JAAI) does this. This is a non-profit foundation under the supervision of The Japan Ministry of International Trade and Industry.
- Import Declaration Form (IDF) is applicable on all imports to Tanzania irrespective of value. However, imports whose FOB (Freight on Board) value is US $5,000 and above must undergo a pre-shipment inspection by a company contracted by the Government of Tanzania. In case of Japan, this is executed by Cotecna Inspections.
Taxation
Taxation of imported vehicles in Tanzania is classified as follows:
All vehicles of engine capacity up to 2000cc:
Import duty 25%
VAT 20%
Cumulatively this is 50% of dutiable value.
All vehicles of engine capacity above 2000 cc:
Import duty 25%
Excise duty 10%
VAT 20%
Cumulatively this is 65% of dutiable value.
Buses, lorries, pick ups, passenger vans (Commercial units):
Import duty 15%
VAT 20%
Cumulatively this is 32% of dutiable value.
Import Declaration Fees (IDF) is 1.2% of FOB value + US$ 10 per unit.
Please note that it is a must to be registered with Tanzania Revenue Authority and have your Tax Identification Number (TIN) before clearing the car into Tanzania.
Various charges levied at Dar-es-Salaam Port:
Wharfage: This is charged at 1.6% of CIF value+20%VAT
Handling: This is charged on the volume (cubic meters) x US$5 + VAT
Removal fees: This is charged on the volume x US$1+ VAT
Extra charges on vehicles older than 10 years
New Import regulation were introduced in July, 2006 that mandate that a vehicle older than 10 years will be subject to the penalty of extra 20% excise duty.
Cotecna Pre-Inspection
On 13th November 2003, COTECNA Inspection S.A. was awarded a contract by the Tanzania Revenue Authority (TRA) to implement a DESTINATION INSPECTION SCHEME (DIS) in replacement of the PRESHIPMENT INSPECTION SCHEME (PSI) formerly in place.
This contract, effective from 1st January 2004, was for a seven (7) years period, but Tanzania officially abandoned Pre-shipment Inspections on 1st July 2004.
Thailand's largest new car exporter and Thailand's largest used car exporter
No matter where you are Antiqua St. John's, Jamaica, Kingston, Kingstown, East Africa, Kampala, Uganda, Sohthern Sudan, Kenya, Mombasa, Papua New Guinea, Lae, Port Moresby, Solomon Islands, Honiara, Central Africa, Lesotho, Maputo, Malawi, Lusaka, Zambia, Zimbabwe, Botswana, South Africa, Durban, Tanzania, Dar es Salaam, Zanzibar, Congo RDC, Burundi, South Sudan, U.K, Kiribati, Tarawa, Dan is Thailand's and Dubai's top new car exporter, used car exporter, new auto exporter, used car exporter, top new 4x4 exporter, top used 4x4 exporter and 4x4 importer.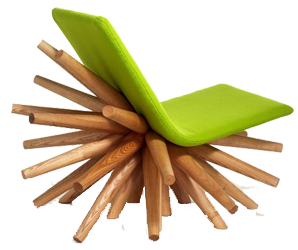 It is our great pleasure to welcome you to our website. According to Statcounter, you are the -th visitor to our site since the beginning of this year.
Dan 4x4, Jim Group of Companies, Jim 4x4, Jim Thailand, Jim Autos United Kingdom, Jim Australia, Jim Dubai or its sister companies shall not be liable for any loss or damage caused by the usage of any information obtained from this web site. Companies referred to in this web site shall not be construed as agents nor as companies recommended by Dan 4x4 Thailand, Jim Group or any of its subsidiaries.