Toyota top car exporter to Kenya
After banning of imported stolen vehicles, Dan has emerged as Thailand's top car exporter and top 4x4 exporter to Kenya and other East African countries as Kenya, Tanzania, Uganda and Malawi just as we were Thailand's top car exporter and top 4x4 exporter to Southern African countries. Please note that right now you can only import vehicles from between 2001 and 2008 as Kenya only allows importation of cars that are less than eight years old. We are sending mostly used second-hand Toyota Hilux Tiger and nearly new and new Toyota Hilux Vigo to Kenya and the rest of East Africa. Please see their Images (Pics) at http://www.thailand-dealer.com/pics.html.
Please note that Dan is Thailand's largest exporter to Africa. People may find it daunting to export to Kenya but not with Soni. We can get the required pre-inspection right here in Thailand and put your vehicle onboard a ship heading to Mombasa today. Every Monday, Tuesday and Wednesday we are busy loading up our customers vehicles onboard the ships heading their way. Email us now at jim12cars@gmail.com and discover the Dan difference. Dan is family-owned and family-operated since 1911 and is known for its superior integrity, great customer service, great prices, great selection, great quality and great speed of delivery.
Kenya - RHD
Kenya is another Right Hand Drive country. Port Of Entry is Mombasa. You can import any vehicle that is less than eight years old, but it is required to have a Pre Inspection Certificate & SGS inspection.
Kenya used to have a 10 year old rule and you were not allowed to import a vehicle older than that. Recently, the Kenyan authorities have started banning vehicles that are eight years old. The Kenya Bureau of Standards is using the K21515 2000 standard clause stating that vehicles above eight years should not be allowed in Kenya. After protests by the Kenya Auto Bazaar Association, the government agreed to clear all vehicles imported before the ban was implemented. They agreed that vehicles lying at Mombasa port and over eight years but below ten, would attract a new duty of Sh. 6,000 while those above ten years a new fee of Sh. 10,000. But from now we are only exporting 8 year old vehicles.
Pre-export inspection is required which we can arrange. We are working with Kenyan dealers both directly and through our Gold Partner in South Africa and our dealership in Dubai.
In July 2005, a request by car importers to nullify importation documents was rejected by the High Court. Recently Francis Thuranira, the Kenyan Customs Commissioner had issued routine orders to customs' officers giving guidelines on how to undertake valuation of imported secondhand vehicles. The Association of Clearing Warehouse and Freight Forwarders of Kenya had sought orders to quash the introduction of the routine orders but the High Court rejected their plea in July of 2005. The Association had argued that the orders were illegal while KRA maintained that the routine orders were internal documents of the authority. They asserted that the orders guided customs officials on the value of imported motor vehicles and therefore did not affect the association.
Mr Justice Maraga ruled that the Kenya Revenue Authority (KRA) was obeying the law in introducing the routine orders and calculating value added tax to impose on the imported vehicles. He also said that the instructions, also known as "routine orders", were issued according to the East African Customs Management Act and the Customs and Excise Act.
No local content regulations exist, but components manufactured locally may not be imported. There are no export requirements. An import license accompanied by a 100 percent refundable prior import deposit is required. Importing medium and heavy-duty commercial vehicles with a 3-ton or more load capacity is prohibited unless they are completely dismantled and contain no components that may be produced locally. The import duty on assembled passenger cars is 50 percent on the C.I.F. value in addition to a 40 percent sales tax. The duty on components for assembly is 25 percent. Importers have been directed to seek 90 to 180 days credit overseas. Import protection is accorded to local producers of the following automotive components: sealers, adhesives, batteries, tires, tubes, paints, flat glass, canvas, soft trim, upholstery, insulation, radiators, exhaust systems, leaf springs, spare wheel carriers, seat frames, wiring harnesses, and brake linings.
The three main regulations when considering importing/exporting cars to Kenya are: 
Age Limit: Vehicles manufactured before the year 2001 are not allowed for importation into Kenya.
Left Hand Drive Vehicles: All left hand drive vehicles are not allowed for registration unless they have a special purpose e.g. Ambulances etc
Road Worthiness: All used vehicles imported into Kenya must be inspected to ensure road worthiness, safety and other requirements.
  The Duties and Taxes Payable are derived as follows:-
Import duty at 25%, Excise duty at 20% and VAT at 16% are payable cumulatively and in that order. Therefore:
Import duty is 25% of the Customs value (CIF) of the vehicle i.e. 25% of (Invoice value + Insurance + Freight charges)
Excise duty is 20% of (Customs Value + Import Duty)
VAT is 16% of (Customs Value + Import Duty + Excise Duty)
Further, an Import Declaration Fee (IDF) of 2.25% of the CIF is also charged subject to a minimum of Ksh. 5,000 payable in advance on application.
*CIF - Cost, Insurance and Freight
Duty Exemptions
Returning Residents
If you have bought a vehicle outside Kenya and would like to ship it home, an importer will do all pre-shipment documentation, clearance through the port and registration. As per the current import regulations, they will also require copies of your National ID/Passport and PIN certificate.
A returning resident is defined as: A person changing residence from a place outside Kenya to a place within Kenya where that person has been residing outside Kenya for a period of at least two years and has not resided in Kenya for a period(s) amounting in aggregate to ninety days or more within the two years immediately before this return to Kenya.
A returning resident may import one exempt motor vehicle (excluding buses and minibuses of seating capacity of more than 13 passengers and load carrying capacity exceeding two tonnes) Provided that:
The person has attained the age of eighteen years  
The vehicle was used by him and owned by him outside Kenya for a continuous period of 12 months (excluding the period of voyage in the case of shipment)
The vehicle is owned and registered in his name and/or his spouse. Where the motor vehicle is purchased on hire purchase terms, the first installment in respect thereof was paid and delivery taken at least three hundred and sixty days prior to importation
However, vehicles belonging to returning residents must abide to the Kenyan standards as stipulated by the Kenya bureau of standards (K.B.S). The importation of Used Motor Vehicles into Kenya is covered under the Kenya Standard Code of Practice for Inspection of Road Vehicles KS03 1515:2000.The Standard spells out three major criteria for acceptances of the Vehicles for importation.
These are:
Age Limit: All road vehicles, which are more than eight years old from the year of manufacture, shall not be allowed for importation. Currently we are exporting cars manufactured in 2001 and after.
Left Hand Drive: All left hand drive vehicles are not allowed for registration unless they are for special purpose i.e. Ambulances, Fire Tenders and large construction vehicles imported for projects and to be eventually donated the Kenya Government.
Road Worthiness: All used vehicles imported into Kenya shall be inspected for Road Worthiness, safety and other requirements.
Other Parties:
Vehicles for diplomatic or consulate missions, Vehicles for the United Nations or its specialized agencies, Vehicles for Foreign Embassies, Donor Agencies, Specifically designed vehicles to be used by the blind, disabled and physically handicapped persons, rally drivers - certain exemptions, vehicles for aid funded projects etc
Fact and Figures about Importing to Kenya
Excise duty on all vehicles is now 20% irrespective of engine size
20% dumping fees on all vehicles has been removed
Cumulative taxes on all vehicles has been set at 76.75% of dutiable value
Import duty is 25% of dutiable value.
Excise Duty 20% of Excise Duty Value.
VAT is 16% of VAT value.
Import Declaration Form (I. D. F.) processing fees is 2.75% with a minimum of shs 5,000 that is paid in advance on application.
Calculated cumulatively, Import Duty+ Excise Duty + V.A.T+IDF will work out to 76.75% on all vehicles irrespective of engine size.
AGE LIMIT - In Kenya Importation of used vehicles is limited to eight years. All used motor vehicles originating from Japan and the United Arab Emirates (U.A.E) -Dubai, will be subject to destination inspection. Importers of vehicles from Japan and the U.A.E will be expected to present their motor vehicles to Japan Auto Appraisal Institute (JAAI) in Japan and JAAI/ CAAC in Dubai who will inspect the motor vehicles and issue a certificate of roadworthiness, which shall be presented for clearance purposes.
Pre-shipment inspection by Cotecna and Bivac International is no longer a requirement from 1st July 2005. Dutiable values will now be determined by custom authorities at Mombasa Port.
Import Declaration Forms (IDFs) will be processed by KRA-customs services.
Import duty, excise duty, VAT and I. D. F fees are calculated based on dutiable value which is not necessarily the purchase price.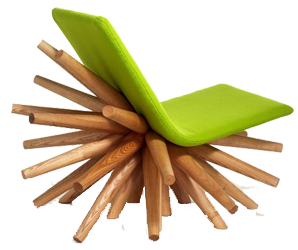 It is our great pleasure to welcome you to our website. According to Statcounter, you are the -th visitor to our site since the beginning of this year.
Dan 4x4, Jim Group of Companies, Jim 4x4, Jim Thailand, Jim Autos United Kingdom, Jim Australia, Jim Dubai or its sister companies shall not be liable for any loss or damage caused by the usage of any information obtained from this web site. Companies referred to in this web site shall not be construed as agents nor as companies recommended by Dan 4x4 Thailand, Jim Group or any of its subsidiaries.