To be the premier automotive group in Asia and preferred provider of high quality automotive products [vehicles, parts and accessories] to the world by earning the respect and loyalty of our local and global customers by providing them with an unparalleled buying, service, and ownership experience that consistently satisfies their needs, exceeds their increasing quality expectations in a comfortable and supportive environment and results in a lifelong relationship with us. Give customers access to the car industry on their terms through empowered and well-trained employees and family members who reinforce our mission every day and make a positive contribution within our communities.
We at the Jack Automotive Group, are committed to being one of the most successful car companies by adhering to the following values:
Commitment To Exceed Customer Expectations and Customer Enthusiasm
It is our mission to not just meet but to exceed customer expectations. A business exists for one primary reason: to create and maintain customers. For a business to sustain itself and grow it must meet customer expectations. Price alone, quick delivery alone, service alone, product quality alone is inadequate to meet customer needs. To be successful we must provide our customers superior value in all of these areas all the time. We continually exceed the expectations of our internal and external customers for products and services that are world industry leaders in cost, quality, efficiency and customer satisfaction. We constantly listen to our clients and we understand and anticipate customer needs & wants. Our aim is to make each customer a part of our family of lifelong customers. Commitment to customer service has been a Jack tradition since our founding in 1911 and a promise each generation makes to its preceding generation.
Honesty and Integrity
Every Jack and Dan staffer – be it family member, executive, salesperson or other staffer – is required to act with competence, honesty and integrity. Honesty in all our dealings is an absolute requirement and has been a family tradition since 1911. We maintain highest level of ethical conduct at all times. Honesty and Integrity are never compromised. We will scrupulously respect the confidential information of others. We are committed to sincerity and honesty with our customers, our employees, our partners, the government and the community
High Quality Commitment
Providing unequaled quality and superior dependability is our number one priority and the responsibility of each and every employee. We are committed to quality in products, quality in our services and quality in our people. We believe that quality people are key to quality performance. We've sought out the highest quality individuals to represent our team while promoting ongoing training and education at all levels of our organization. Quality is a by-product of exceeding customers expectations and a culture of continuous improvement (see below)
Low Cost Promise
It is always our intention and purpose to provide exceptional value for money to our customers. Doing this involves keeping overheads low, buying in bulk to achieve economy of scale, maximizing the potential of our resources and investing in the infrastructure that will allow us to control our costs in the long term. We must strive to reward our customers for their loyalty
Commitment To Excel
There is no place for mediocrity and half-hearted efforts at the Jack Automotive Group. We accept responsibility, accountability and authority for overcoming obstacles and reaching beyond the best. We choose to excel in every aspect of our business including Return on our Customers Investment
Teamwork
We are dedicated to singleness of purpose through the effective involvement of members, suppliers, retailers, neighbors and all other stakeholders. A fundamental tenet of our philosophy is the belief that effective teams engage the talents of the individual members, while encouraging team growth
Trust and Respect for the Individual
We have nothing of greater value than our people! We believe that demonstrating respect for the uniqueness of every individual builds a team of confident, creative members possessing a high degree of initiative, self-respect and self-discipline.
Continuous Improvement
We know that sustained success depends on our ability to improve the quality, cost and timeliness of our products and services. We are providing the opportunity for personal, professional, and organizational growth and innovation for all Jack Automotive Group stakeholders. We monitor processes to establish and improve performance.
Continuous improvement allows us to provide our customers with quality products and services. Continuous improvement is achieved through employee feedback, customer feedback, and project reviews. Jack customer feedback process allows us to learn firsthand from clients what's important to them, what we do well, and areas in which we might improve service. The information obtained as a result of feedback and reviews is reviewed with the project team. Recommendations for improvement are evaluated, and non-critical changes are implemented, as required. The Jack Group is committed to developing long-term relationships with our customers and as such, more than 80% of our business is from repeat and referral customers
Contributions to the Community and the Environment
We recognize that our actions must acknowledge our responsibilities for the wellbeing and stability of the community as a whole. With this in mind we will aim to support the community through the involvement of our staff in voluntary roles and through philanthropic acts, in addition to which we pledge to donate a contribution of 5% of our total profits to charitable causes including 2% to environmental causes
Responsible local employment strategies, donations to charities and the sponsorship of local projects and activities gives us the confidence that we are not only helping our customers do better but also helping the wider community do better as well. Building strong relationships with those around us ensures that goodwill and a positive public image can enhance the way we work. Considering the needs of those around us must always be at the heart of our strategy so that we can share our successes with the world
To be the recognized leader in global export of automotive products in the world. Create a presence in all automotive hubs to provide one stop buying convenience for all our customers. Our Value System and the talents and aspirations of our employees and family members provide the foundation to reach this goal
As our Mission and Vision is derived from The Jack Group of Companies, you are welcome to see the Mission page on the Jack Group of Companies website (http://www.amin4x4.info/mission.html).
Our Business Philosophy
Keep it simple by anticipating customer needs and designing valuable services that meet those needs.
Be accessible to customers and always have a specific reason to call them
Profitability comes from providing value to our clients. They will gladly pay fair pricing for value received
Conduct business in an ethical way.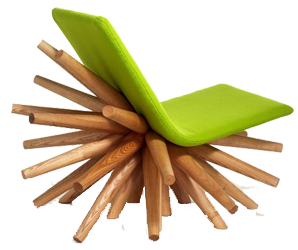 It is our great pleasure to welcome you to our website. According to Statcounter, you are the -th visitor to our site since the beginning of this year.
Dan 4x4, Jim Group of Companies, Jim 4x4, Jim Thailand, Jim Autos United Kingdom, Jim Australia, Jim Dubai or its sister companies shall not be liable for any loss or damage caused by the usage of any information obtained from this web site. Companies referred to in this web site shall not be construed as agents nor as companies recommended by Dan 4x4 Thailand, Jim Group or any of its subsidiaries.