Frequently Asked Questions
Why are our vehicles so inexpensive?
Jim Autos Thailand and its parent company Jack Group of Companies take great pride in the fact that we are able to purchase and deliver vehicles at rates far below those of our competitors. We are able to acquire vehicles, parts and accessories at the lowest price in town because we are the oldest and largest auto exporter. Since we account for 80% of Thailand vehicles export, our suppliers can supply to us at the lowest price and still make money in volume. Since we have a 97 years old commitment to give our customers the lowest price and best quality, best selection, best customer service and best delivery, we choose to shift the achieved savings to our customers. Our philosophy is that if our customers succeed, we will also succeed. We see our growth in their growth. We believe in lifelong customers and our standard of service and attention to detail are unrivalled in Asian automotive scene.
We guarantee we can beat any genuine quotation from any serious vendor.
If I order today, when will I receive the vehicles
We can work to meet your deadlines however, generally speaking, we can purchase your vehicle, install your chosen accessories, take the vehicle through registration and deregistration, do all the necessary export paperwork and deliver the cars in prestige condition to port usually within 4 to 10 working days provided the vehicle you have chosen is not in short supply. You will then receive your vehicles as soon as the shipping vessel arrives at your destination. For example, it usually takes 30 days for a ship to sail to Durban in South Africa.
Can I buy a car as a private car buyer?
Yes, but we don't know the laws of your country regarding this. We cannot offer advice on the method you use to acquire a car or introduce you to a car dealer. Depending on the country, you may not be able to import some car models. You need to check your country's registration laws, import taxes and customs duties before you begin the purchasing process.
Do you give any warranty for the vehicles?
Car manufacturers offer warranties on new vehicles in Thailand but this warranty expires as soon as the vehicle departs the port.
We offer no additional warranty on either the new vehicle or the used vehicle. When we sell used vehicles, we only buy top quality accident-free vehicles with low mileage. We also disclose any interior/exterior damage, the distance the car has been driven, etc. We report this information in accordance so you can understand the condition of the car you are buying. \
Payment Questions
How to make payment?
We accept only bank-to-bank-wire-transfer also known as Telegraphic Transfer (T/T). We do not accept any payment by credit card, L/C and other mode. So please make wire transfer only in our bank account. Please note that all bank transfer charges on both ends should be paid by customer.
Do you deal with foreign currencies?
We prefer US Dollar but we can accept Euro and UK pound as well.
Do you accept L/C?
No. Currently, we accept payment only by T/T.
What are your payment terms?
Payments must be made in either Japanese yen or US dollar by T/T. Payments must be reach our bank within 7 calendar days from the INVOICE date. If not, your order will be automatically canceled. If there is any change in baht/dollar exchange rate after the 7 day period we will re-issue to Performa invoice in accordance with the new exchange rate.
Do you offer credit?
No, we do not. Your car will be shipped after receipt of your payment is confirmed by our bank.
Shipping Questions
How much is shipping charge?
Ever since the Oil prices have hit the stratosphere, the shipping charges have kept rising so we must get a fresh quote every few weeks to update our records. We will be glad to give you a shipping quote on your first inquiry and on our Official Invoice.
Can I insure my shipment ?
Insurance is not included in the cost of shipping, but if you inform us of your wish to insure your shipment during the order process, we can get insurance for you at an extra charge.
How long it will take to reach car?
It may take about 3 to 5 weeks after car leaves Japanese port depending on the destination. We will generally give you quotes from at least two shipping companies. Some companies charge a lower freight but take longer to reach your port.
What documents we will receive?
We will send following documents :
01. Bill of Lading (B/L) 02. Invoice 03. De-registration certificate ( Thai & English translated copy)
You will receive these documents by Express Mail or Courier.
Email us with your questions at jim12cars@gmail.com and we will be glad to add these to this page.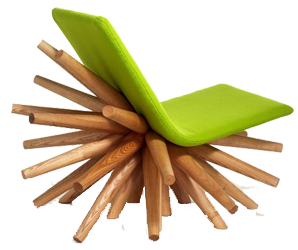 It is our great pleasure to welcome you to our website. According to Statcounter, you are the -th visitor to our site since the beginning of this year.
Dan 4x4, Jim Group of Companies, Jim 4x4, Jim Thailand, Jim Autos United Kingdom, Jim Australia, Jim Dubai or its sister companies shall not be liable for any loss or damage caused by the usage of any information obtained from this web site. Companies referred to in this web site shall not be construed as agents nor as companies recommended by Dan 4x4 Thailand, Jim Group or any of its subsidiaries.