Contact information of Thailand's largest 4x4 dealer and largest 4x4 Exporter
We want to hear from you!
Thank you for taking the time to explore our website. We hope we've provided you with the information you were looking for, but if you have any questions or comments about what we offer, don't hesitate to contact us. We love hearing from our customers.
Whether your question is about the different vehicles we offer or our accessories or our services, or if you've just got something on your mind, please don't hesitate to contact us via phone, email or fax with your enquiries and proposals. We have direct and indirect presence in Thailand, Japan, Laos, Cambodia, Burma, Dubai, Singapore, South Africa and the United States and are willing to serve you for all your vehicle needs be it 4x4, 4x2 or a regular sedan. Whether your fancy is Toyota 4x4 Toyota Hilux Vigo, Toyota 4x4 SUV Toyota Fortuner, Nissan 4x4 Nissan Navara, Mitsubishi 4x4 pickup Mitsubishi L200 Triton or Ford Ranger or Chevy Colorado, or Honda CR-V or Isuzu DMax or Isuzu MU-7 or Mazda BT-50, we are ready to serve you. One quick email at [email protected] will get you a quick response whether your interest is 4x4 vehicles, spare parts or accessories.
We look forward to working with you no matter what part of the world you are in. As long as you're not trying to flog us Viagra or offer a "terrific" investment deal in Ivory Coast, we will deal with your message as swiftly as we can.
Have a question or comment for us? We'll be happy to help. Email us now at [email protected] or [email protected].
Corporate Headquarters
Our corporate headquarters is a complete corporate center housing executive office suites, conference center, cafeteria and our showroom which is South East Asia's largest 4x4 showroom. Our campus includes accommodation for our staff and a 24 hour free kitchen. Excellent natural light and a flexible layout of work areas in each of the wings provide a pleasant and accommodating work environment that can readily adapt to change over time.
939/4 Road,
Prawet,
Bangkok 10250
Thailand
Telephones
Office: +66.2.727.5010 :: +66.2.727.5011:: +66.2.727.5041
Soni: +66.89.113.5701 ::
Sam: +66-86-677-5701
Emails
Primary Email: [email protected]
Secondary Email: [email protected]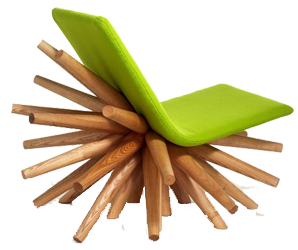 It is our great pleasure to welcome you to our website. According to Statcounter, you are the -th visitor to our site since the beginning of this year.
Dan 4x4, Jim Group of Companies, Jim 4x4, Jim Thailand, Jim Autos United Kingdom, Jim Australia, Jim Dubai or its sister companies shall not be liable for any loss or damage caused by the usage of any information obtained from this web site. Companies referred to in this web site shall not be construed as agents nor as companies recommended by Dan 4x4 Thailand, Jim Group or any of its subsidiaries.