Dan 4x4 Thailand - Thailand top Pickup Truck Dealer and top SUV Dealer of Toyota Hilux Vigo Right Hand Drive and Left Hand Drive Pickup Truck SUV import export on sale at Thailand's top auto and electronics exporter
Dan, like all Jack Group companies, is owned and operated by the Quraishi Family which is considered the First Family of Automotive Industry. The Patriarch of the family, M. A. Quraishi jump started Asian automotive industry by establishing Asia's first automotive dealership in 1911. He was a true automobile pioneer and did many "firsts", he was the first Asian to import his automobile in 1905, first Asian outside Japan to start his auto dealership, first non-Japanese Asian to export his imported vehicles all over South East, South West and Central Asia, first person to establish private bus service in an Asian country in 1932 and the first Asian to practice large-scale Asia-wide community-oriented philanthropy.
Dan is involved in automotive, electJackcs, fisheries, food, commodities and garments import and export and real estate investments. We have Asia-wide presence. Dan Thailand's passion is automobiles and we are engaged in export of 4x2 and 4x4 vehicles as Toyota Hilux Vigo, Mitsubishi L200 Triton, Ford Ranger, Nissan Navara, Toyota Fortuner, Chevrolet Colorado, Isuzu Dmax and Mazda BT-50 among others. We also sell light to medium to heavy duty Mitsubishi Fuso Canter and Fighter trucks from 3 tons to 45 tons and Honda, Suzuki, Kawasaki and Yamaha motorbikes.
We love what we do and we love who we work with and more often than not our customers love working with us. We work hard so we can help you be more successful. Since 1911 we have seen our success in our customers success. We listen to your needs and each solution we offer is tailor made to your requirements, giving you the very best service to suit your company. Our solutions are designed to compliment your business processes and environment. We give you a flexible, cost effective approach to your business needs and to us the fact that you're satisfied is key – without you, we wouldn't be here!
Our customer-centric work ethos and Mr. Jack's out-of-the-box thought leadership allows our customers to soar in their respective market segment.
When you purchase from Dan or any Jack Group company, you are assured that you will get the best possible price. with us you save on time, money and hassle. Others promise Savings but we deliver on savings. There are some who may promise fantastic deals and even offer vehicles at below their acquisition price but as far as we know there is no non-profit organization geared to sell 4x4 vehicles at a loss and no organization can stay in business long by selling at a loss. As they say, "if it is too good to be true, it probably is....
If you want real savings then you have come to the right place. We don't save you once but offer a lifetime of savings in money and time. No one delivers vehicles faster than us. As one customer put it upon a visit to our showroom, "you have stock, others have talk.' Since we have ready stock we are able to deliver quickly and we can process vehicles quickly because as Thailand's oldest exporter we have mastered the paperwork.
We hate Sheep and love our customers!
The people of Dan, like all Jack Group companies team members, have always led the automotive industry and are not content to follow. We do not react to events we anticipate changes and paradigm shifts and work proactively to help our customers take advantage of these changes. We know what is cooking in each manufacturer's kitchen and often scoop the nosiest of newshounds in reporting the upcoming exciting models to our trusted customers. Everyone knows that it was Dan who first leaked Toyota Vigo's pics to its customers and it was Dan 4x4 who first shipped Vigoes out of Thailand even before it had appeared in Thai showrooms. The history repeated itself with the launch of Mitsubishi Triton, Ford Ranger and Mazda BT-50. The launch of Nissan Navara was no different. Dan 4x4 was the first auto exporter to ship Navara. We are not happy to be quiet and we refuse to blend in.
Most dealerships know that customer loyalty only goes so far. If you fail to keep the latest models, you will pretty soon become anonymous, invisible and irrelevant. Today's customer has choices and he can happily choose to stop buying from you altogether if you are unable to meet his needs. Choose to always remain relevant with your customers. Make the daring, invigorating, gutsy decision to make your dealership truly remarkable by remaining ahead of the pack. And when you do, we are uniquely qualified to help you succeed. Your company
has distinct abilities that make it unique. With our global reach and financial resources, a partnership with us help you stand out in your marketplace.
So keep the sheep away and join the ranks of happy Dan and Jack customers and reap the harvest of Dan
Passion, industry connections, financial prowess and pro-activity by being always ahead of your competition.
Our mission is to provide exceptionally high quality customer service and satisfaction. We have
a team of dedicated professionals in each department who all strive to give a uniquely high quality
of service to our clients. Whether you are an individual or a small company or a large
multinational, or an NGO or a dealership or a government department or agency, be assured
you are working with a company who cares about making you succeed. "Our success is in your
success" is not just a slogan with us but a statement of our intent. Quraishi name has stood for
quality for the past 101 years and more. Dan is a company that will be your partner all the way.
Remember, we may love lamb but we hate sheep.
It is no surprise that we have become Thailand's most successful e-Business. We have made ordering your vehicle over the Internet or phone as easy as ordering Kung Pao Chicken from your local Chinese restaurant. Try us now. Getting your Toyota Vigo, Toyota Fortuner, Mitsubishi L200 Triton, Nissan Navara or any vehicle of your choice to your doorstep is as easy as 1-2-3.
You contact us after browsing our site. We work together to further refine your requirements. If vehicles can be acquired from our Thailand office, we will give you prices and links to specifications and pics. If your vehicle requirements span our different offices, we will work with our Singapore, England, Japan and Dubai offices to put together a solution that will work for you. If you are in South Asia, you can choose to work with our regional office nearest you or deal with us directly.
Once you know what you want, we send you an unofficial Performa invoice. If that works for you we email or fax you the official Performa invoice with bank information. The ball is in your court, you wire transfer the money to our account. Once the money hits our bank, the fun begins! This is where we roll up our sleeves and get to work. The vehicle must go through the registration and deregistration process before we can export it and we must also acquire an export permission. If the vehicle is already in stock as Toyota Hilux Double Cab G, it will only take 3-10 days, other vehicles not in stock may take longer according to the market demand and availability. We will stay in touch with you during this process as much or as little as you wish.
Voila! While our Logistics team takes the vehicle through registration and deregistration process and our office is busy acquiring export paper, our accessories installation team busies itself with creating your dream vehicle. Mr. Dan now inspects the vehicle against the checklist and if it passes muster with his exacting standard, it is now ready to be shipped. At this point, our logistics team leashes the vehicle and containerizes them and the vehicle is on its way to you.
Working with us is easy, and fun. We're honest, professional and friendly. And of course, our prices are the lowest in the world. Email us at [email protected] today, you won't regret it.
+66.2.727.5010

+66.2.727.5011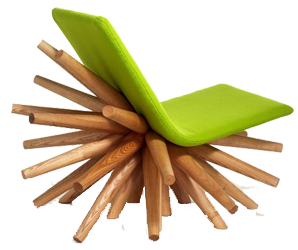 It is our great pleasure to welcome you to our website. According to Statcounter, you are the -th visitor to our site since the beginning of this year.
Dan 4x4, Jim Group of Companies, Jim 4x4, Jim Thailand, Jim Autos United Kingdom, Jim Australia, Jim Dubai or its sister companies shall not be liable for any loss or damage caused by the usage of any information obtained from this web site. Companies referred to in this web site shall not be construed as agents nor as companies recommended by Dan 4x4 Thailand, Jim Group or any of its subsidiaries.